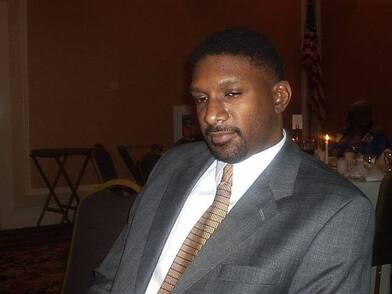 ANDREW BENJAMIN, an unsung hero of the World Trade Center, whose report on the tragedy from a volunteer's perception was featured in the Amsterdam News, Caribbean Life News and the UNICEF Staff News, has now written a book informing us of Internet dating.
Residing in Brooklyn, NY, the Dating Capital of the World, Andrew has dated numerous women. After being abandoned by his last partner despite being "a good man" to the individual, he conversed with more than 1,000 women to find out why the person he dated dismissed him so callously with her cruel exit and without any true form of explanation. His compilation of attention-grabbing conversations about people's life experiences may answer age old questions about why an individual deserts their partner after spending countless moments informing the person that they "love" them!
After reading these books, some of the people selected for inclusion in this book have responded with comments that ranged from "Wow!" to "Deep to OMG!" As you read through the drama, jokes, betrayal and informative intelligence of dating (need-to-know information) you'll see why.
After creating his 3 vol. self-help book collection, he took his education to the next level of YouTube videos on his channel "The Truth Hurts" where he built a fan base by further sharing his experience on Narcissism.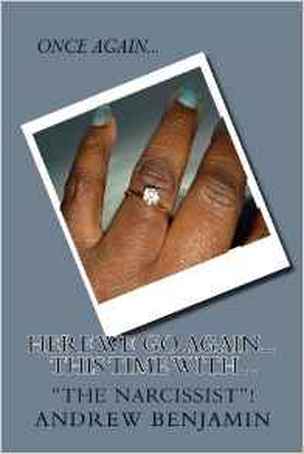 SAMPLE CHAPTER ON AMAZON

This book is Volume III of the "What the Hell Happened?!!" series. In relationships when you give a person the opportunity to be with you, you leave yourself open to be deceived, manipulated and in many cases lose your peace of mind, "IF" they don't have the same intentions as you. When dating, it is very important to take the time to observe and learn the personality and character of the individual you are dealing with because you may just encounter a monster. A monster is a callous entity that causes another pain and suffering without remorse; simply to gain the instant gratification it desires at that moment. The TRUE story I'm about to reveal will display the deceitfulness, wickedness and self-centeredness that cause someone to sacrifice everything they had (borderline stupidity), only to lose it all in the end – from the very same individual that claimed: "I'm not that type of person" and "I love you". "Some people just want to win your trust so they can ruin your life. Just because they APPEAR good doesn't mean their intentions are. People pretend well." When you have finished reading this book, you will realize how brutal and demonic some people can be while entrusting your heart to them. The Luv_Doctor's "Red Flag" system are "subtle" warning signs that indicates there is a problem that should be noticed and addressed before you invest any more devotion into a individual you are intrigued with.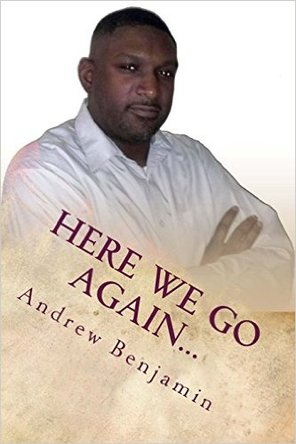 SAMPLE CHAPTER ON AMAZON

To thine own self to be true, but this is never the case when we have high expectations of love. We see everything and comprehend nothing that's going on in a relationship. All the "Red Flags" that warn us of loss of interest, disrespect and infidelity are often ignored because we don't want to acknowledge it. Realizing the happenstance would be to admit our desires will go unfulfilled. So the average person keeps their eyes closed until the inevitable separation occurs. Only then do we wake up and see reality for what it really was. Due to the fact that around the world, someone, somewhere, is in a relationship trying to either make it work or trying to end it. This self-help manual through comparison with the author's "experience" (the name men give to their mistakes) will assist you in acknowledging the nonsense you tolerate in your own affairs. "Red flags" are discussed for most dating situations such as: "If you were able to have sex with someone on the first night, odds are they will sleep with someone else on the first night before and after you too". While reading this book, you will see yourself in many cases as the author shares his experience with ratchet people; the jokes and the drama created by them. You will relate to so much that you will find yourself getting upset with the characters as if it were happening to you; and fighting with yourself to put the book down or get annoyed whenever someone interrupts your intense evaluation. After you read this book by the Luv_Doctor, you would be much wiser in the future and be ahead of the game when it comes to dating and marriage. [WARNING]: This book is written with the opinions of "The Truth", written with strong language by various individuals other than the author. The truth for most will be offensive because the truth hurts. This book is not for the sensitive. Relationship breakups can be raw and nasty; and should be discussed in the same intensity.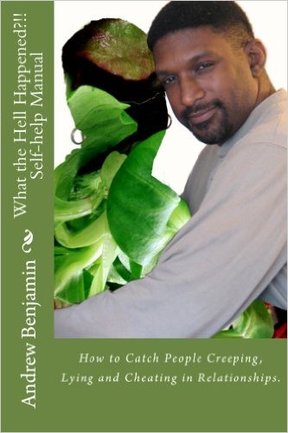 AMPLE CHAPTER ON AMAZON

You're in a relationship with someone. After spending time and learning that individual and investing your feelings and emotions, you say to yourself: "This may be the one." Everything is going well and the relationship is blissful. You have never been happier. All of a sudden, BAM! — 180! Blind-sided from left field. The person that was telling you for months or years that they love you — is now telling you that they no longer love you — or they "never" loved you. They leave you abruptly — without explaining a cause or reason. No real explanation — just a vague answer with a Dear John Letter. They don't even have the respect or courage to confront you face-to-face. When they leave, they leave with no further form of contact. They just disappear and walk away leaving you in shock. Most of the time we will not get an answer, and only "they" (whoever left us stranded with a thousand question marks) know the real deal. Maybe they mean what they say, even if it doesn't seem like the whole truth to us. The tragic event leaves you with the #1 question of all time: What the hell happened?

When this occurs, and the person we was sleeping with won't answer us, human nature will cause us to seek out the answer by any means necessary, whether it will be a professional dating site, psychologist or our friends. But our friends will only give us an opinion looking out for our best interest by saying: "They were not good enough for you — let it go and move on." This answer is unacceptable because it does not answer the question we hold in our heads. In desperation, we would approach strangers in seeking answers because with a stranger, their opinions would most likely be truthful and unbiased.

Well, you no longer have to embarrass yourself in doing this. I have done it for you.
The same situation has happened to me and I have approached 1,000 women on the Internet with my questions, conversed with over 5,000 notes, and created a book that contains 500 opinion answers as to "What the hell happened?" Even though the situation on my end pertains to a woman — the same holds true for men! Inside are truthful opinions and speculations based on people's life experiences and viewpoints as to why the individual I was dating left in such a cold manner. I have extracted three key elements pertaining to me: explanations as to what may have occurred, how to handle the situation, red flags as to why I should have seen-it-coming and proverbs to live by when meeting and dating someone.

If you have ever been in this situation and if you still ponder the question of why he or she left you, or you are dating and entering a new relationship, then you owe-it-to-yourself to read this book to solve such questions, learn the possibilities of what can happen when dating, and how to avoid initial hurt you may experience by being vulnerable and gullible.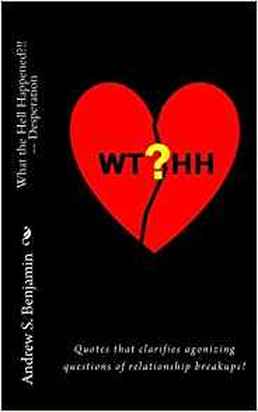 SAMPLE CHAPTER ON AMAZON

Self help portion (Chapters VII, VIII and IX) of the Self-help Manual "What the Hell Happened?!!". Less than 40 pages for individuals that are in turmoil over a break-up and need a phrase to get them through the day; or knowledge to ease the pain. One phrase that helps is: "You don't miss her...you miss the person you thought she would have been, because she has long since shown you that "She's Not!"