Ready to be part of a new global movement?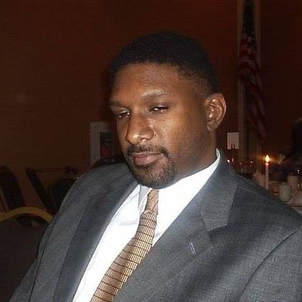 ASBenjamin, Company is a New York based company, of which Andrew S. Benjamin (Director) is the Sole Proprietor. The goal of the company is to inform and educate people through books and videos on why their mates perform the way they do in relationships, producing the cause and effect of their actions. Patrons are those that have been in abusive affairs, who have been discarded, causing them to seek answers to their troubled questions as to why they have been mistreated. Most importantly, for the abused, it's not what their partners did, but how they did it.

When someone's relationship story is discussed, everyone feels that what happened was either an "isolated" incident; or the person's at fault for choosing that particular partner – but they're wrong. These tales are being recognized socially and globally. Those that encountered a Narcissist are never the same again. They lose their minds in obsession of being violated. Narcissism is becoming "SO POPULAR" in today's world that it's being intensely studied to help future victims from being targeted.

Everyone at the conference has a story to tell. Many of the people attending wrote books in order to help other people who have been similar situations. It's the same story all over the world.
---
---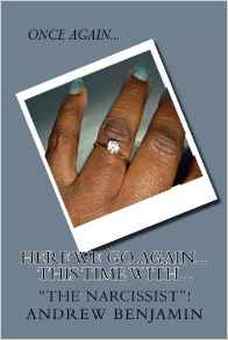 You're in a relationship with someone. After spending time and learning that individual and investing your feelings and emotions, you say to yourself: "This may be the one." Everything is going well and the relationship is blissful. You have never been happier. All of a sudden, BAM! — 180! Blind-sided from left field. The person that was telling you for months or years that they love you — is now telling you that they no longer love you — or they "never" loved you. They leave you abruptly — without explaining a cause or reason. No real explanation — just a vague answer. When they leave, they leave with no further form of contact. They just disappear and walk away leaving you in shock. Most of the time we will not get an answer, and only "they" (whoever left us stranded with a thousand question marks) know the real deal. Maybe they mean what they say, even if it doesn't seem like the whole truth to us. The tragic event leaves you with the #1 question of all time: "What the hell happened?!!"
Prime example (true story):
You get engaged.
You move to Texas.
Four months later…
…the woman says, I don't want this anymore. I'm not going to marry you.
You pack your things and leave "quickly" and "quietly" the next day.
Before the plane lands, she's "BEGGING" you to come back.
I'm such a fool. You're the best man I've ever had…blah, blah, blah!
Couple of months later…
…you figure it was wedding jitters since she's already been married twice.
You go back.
Two months later…
She's seeing someone else – only to find out that the person she's seeing…
…HAS BEEN THERE THE "ENTIRE" 2 ½ YEARS OF THE RELATIONSHIP!
Per that man's request (no one serious, just someone she's sleeping with)…
She tries to put you out on the street when you don't know a soul…
…because she's tired sleeping at his house; she wants him to sleep at her house.
But since you have residency and she can't put you out…
She'll call the cops five (5) FIVE TIMES…
…with FALSE accusations that you hit her…
…so she can get the "Court Order of Protection" to put you out.
She calls the so-called fiancée (whom she asked twice to come live with her)…
…at 5 O'clock in the morning from another man's bed…
…to tell him she's sleeping with someone else…
…and have that person text the fiancée: "SHE'S IN GOOD HANDS".
You lose 8 jobs in New York being in Texas and 4 jobs in Texas being in New York…
…and you are stuck with a $30,000 car note you purchased to get to work in Texas.
---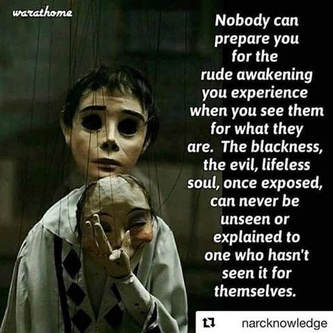 People that commit these heinous deeds to someone they claimed to love are called "MONSTERS". A "MONSTER" is a callous entity that causes another pain and suffering without remorse; simply to gain the instant gratification it desires at that moment. They lack "empathy" and "remorse" – thus they can do "A-N-Y-T-H-I-N-G" to you, and not feel bad about it. This is called: "NARCISSISTIC PATHOLOGICAL DISORDER" (NPD).

Narcissistic Pathological Disorder (NPD): is a long-term pattern of abnormal behavior characterized by exaggerated feelings of self-importance, an excessive need for admiration, and a lack of understanding for others' feelings. They often take advantage of the people around them.

---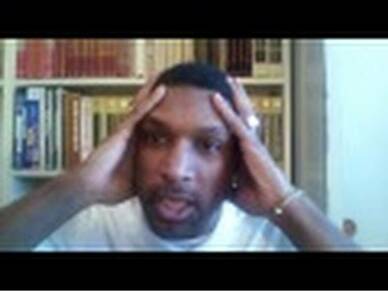 Nar Whenever Domestic Abuse is mentioned, immediately a woman is thought of. When women discuss how a man has hurt them, everyone says they're being emotional. When a man discuss how a woman has hurt him, those same people view him as crazy, obsessed, and it's totally, socially, unacceptable!

This thinking is unacceptable. Narcissism is not gender specific. Men have feelings too. They have been conditioned not to show it out of fear of being seen as less of a man. Harboring those resentments keeps them sick. This is why women get killed when they attempt leave their lovers. Men don't know how to process their emotions which causes them to SNAP; which can lead to murder (legal terms: "Crimes of Passion"). If murder is not being considered, suicide is being contemplated.

With society being naïve (not knowing better), they will consider this a normal breakup and tell the survivor to "GET-OVER-IT", and move on. However, there's nothing normal about a Narcissistic Discard (the 3rd stage of Narcissism – Idealization, Devaluation, Discard). The violation is much greater, intense, and the aftermath is much worse! The survivor falls into a deep depression (Post Traumatic Stress Disorder – PTSD) and any added stress such as the death of a family member causes "Complex Post Traumatic Stress Disorder – C-PTSD. So many people are suffering from an emotional breakdown that there's a wakefulness movement of this psychological phenomenon.

The primary focus of this conference is to provide global awareness. The purpose of the conference is to bring together experienced professionals such as coaches, therapists and doctors in the behavioral field with survivors to discuss significant issues pertaining to "No Contact", "Stress Relief" and "Trauma Bonding".
---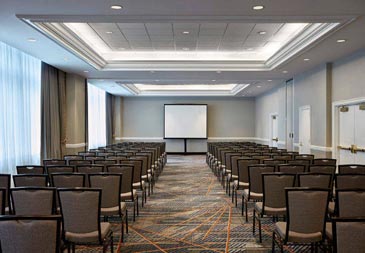 This will be accomplished by coaches delivering private lectures and workshops about what personally occurred with them; for example: "Hoovering" (this is when their narcissistic mate wants to come back to their comfort zone after a breakup to create more damage).

At this point many people take back their abusers because they miss them ("Trauma Bonding"); and they want to believe the lies being told by their lovers. However, the fact is, they don't miss them – they miss the person who "THEY THOUGHT" they were – the false self, one of the many components that will be discussed with the life-coaches who are experienced with the nature of the narcissist, and will explain what occurred, what's presently happening, what to expect, and how to deal with a situation.

This seminar in the immediate future will be a source of relief for survivors of Narcissistic Discard; whether it's from marriage separation, divorce or casual dating. This mission will easily mushroom to every country in the world (as the enclosed coach's YouTube demographics will reveal).

Life coaches have been contacted by people across the United States and from various countries – all telling stories of the same behaviors traits that are [[[["IDENTICAL"]]]] with everyone else's.

---

​"Hey Andrew - you have done it sweetie. You have captured an audience with a wonderful and engaging topic that gets to a hurt that we can all relate to. Your excerpts are great! Your extensive research has proven thorough and yes - very relative! I have been on YouTube for a while and your channel is one of the best. You have really tapped into my psyche, heart, my soul. Keep writing and making videos - you are blessed in that department."