"IF WE DO NOT LEND A KIND HEART, A HELPING HAND OR A LISTENING EAR, SOMEONE, SOMEWHERE, LOSES THE COURAGE TO LIVE."

Have you ever sought professional help for your troubled mind, and ended up with a therapist
(the-rapist) that made you feel worse, not better?
Did you get to share the context or your whole story before they started blaming you for what occurred? YOU THE 'ABUSED' - BUT THEY SIDING WITH THE ABUSER!
Did the therapist's rude, pompous personality make you uncomfortable in your therapy sessions?
Were you so disillusioned by your sessions that you changed therapist - only to find out they themselves don't have a clue how you feel?
Have you asked yourself how the insane consultation rates of

$300 for 45 minutes is helping anyone

?



Was your therapist a salesman

, pushing you to purchase their books and selling crap to vulnerable people they don't need; and making lots of money

:

s

weaters with pictures of themselves; deck of cards of $75; face masks with pics of themselves - as if that's going to help you with your depression?


"true" HELP has arrived!

An accredited LIFE COACH THAT'S "EMPATHIC" TO UNDERSTAND HOW YOU FEEL, based on experience, AND KNOWS HIS WORK!

concentration in narcissistic abuse

ANDREW S. BENJAMIN, A.A., CBrC, CRC, CCC, CEC

CERTIFIED IN
:

Bereavement

The emotions of a relationship breakup is right up there with the death of a family member. Focusing on helping a person through stages of grief and healing after a loss. Guides clients through painful events with the proper insight and outlook. Grieving can be a difficult period in someone's life, and it helps to have a life coach who can guide someone through the process. Loss affects all of us and can include any situation where you lose someone or something you love. Many people associate loss with the death of a loved one, though losses can include seemingly small or large changes in one's life. Grieving takes many forms, and there are many ways a person can cope with loss. A life coach can help a person understand the periods of grief and learn how to grieve in healthful ways. Emotions can overwhelm a grieving person, and he may not know how to take positive steps toward healing. A bereavement coach suggests strategies, tools, and approaches to help someone go through all the stages of grief.
CERTIFIED IN
:

relationships


Specializing in catching people creeping, lying and cheating in relationships. Focusing on helping people build and enhance their personal and professional relationships. It's an important field because a person's ability to develop and grow relationships can affect many life areas, from their romantic partners to business contacts. As a life coach, my questioning will assist clients to identify current problems in their relationships. My clients will work on all types of relationships including intimate or business relationships. Some may need guidance in a romantic situation, such as with their spouse or life partner. They may want to work on the relationship with a family member, such as a son, aunt or father. In business, it could be a person's co-worker or boss. Clients could also work on strengthening ties to casual friends or community contacts.
CERTIFIED IN
:

couples

Focusing on helping romantic partners improve communication and enhance their intimate relationship. It is one of the newest advances in partnership development. Clients include people who are newly divorced and those who want to venture into online dating. With my professional guidance and specialized treatment plans, clients will be able to handle current issues, improve communication skills, and find greater romantic satisfaction. A life coach helps people with their current life and future goals. As a couples coach, you won't address the past problems, which are issues best tackled in couples counseling. I will help clients identify current problems and needs, while guiding them to develop goals to strengthen their relationship.
CERTIFIED IN
:

ethics

Challenging the morality of the 21st Century and trying to establish the principles of traditional values. Ethics focusing on helping people live in harmony with their inner truth. The driving force is that everyone deserves to live authentically and in alignment with their vision and passions. My clients can include athletes, executives, managers, business owners and writers to name a few. This type of coaching helps people who want to be more successful in their chosen field and to reach their goals according to their beliefs and values. Clients may come to me feeling confused, tentative, curious, or restless. They may be questioning their life's path and need guidance to make positive, life changes. When a person feels unsettled, searching for something unknown, they may realize that their life is out of alignment but not know how to get it back on track. They may feel their vision is beyond their abilities. My role will be to help them recognize their core values, the thoughts and beliefs we apply to all facets of our lives. I'll help you unlock limiting beliefs and erroneous thinking so they can experience life's richness and rewards.
WHAT'S THE MEANING OF CERTIFIED

Certified Coaches Alliance (CCA) plays a great role in my International Coach Certification - it represents my skill and training on the global stage.
Expertise: Certification informs my clients I care about providing professionally delivered services.
Client Trust: Certification shows my clients I care about providing the best care possible. It reveals my professional ability to take on challenging clients and succeed!
Documentation of Knowledge: Certification is both a professional and personal accomplishment. It's an unbiased barometer of my training and dedication to my practice.
Professional Recognition: Sets myself apart from the thousands of coaches on YouTube relying on outdated methods and experience to coach their clients. Increases my opportunities for career advancement and client referrals.

a.A. / interdisciplinary studies


Knowing "Narcissism" is the area of concentration Andrew was going to focus on and pursue, this was the best degree for him.
Combining two or more areas of study, interdisciplinary studies programs give undergraduate or graduate students more flexibility in choosing their coursework. If you know exactly what you want to do or want to explore how your different interests connect, you may find pursuing an interdisciplinary studies degree is the best way to meet your personal and professional goals. And because interdisciplinary studies are structured in a similar way to how we work in the real world, these university degree programs can set you up for success in a variety of career paths.

ASK ANDREW rates are $125 per hour. However, understanding some people are financially struggling, Andrew's practice made arrangements for your medical insurance provider (according to your insurance) to reimburse you for sessions.
If you cannot afford his rates - talk to him - because he doesn't do this for money. He's been helping people "for free" for years!

ASK ANDREW is a New York based company, of which Andrew S. Benjamin has successfully completed the "Success Conversion Coaching Program" and is now member of the Certified Coaches Alliance (CCA).
The goal of his company is to inform and educate people through books and videos on why their mates perform the way they do in relationships, producing the cause and effect of their actions. Patrons are those that have been in abusive affairs, who have been discarded, causing them to seek answers to their
---
troubled questions as to why they have been mistreated. Most importantly, for the abused, it's not what their partners did, but how they did it; ans
wering their questions of "what the hell happened
?!!
"
When someone's relationship story is discussed, everyone feels that what happened was either an
"isolated"
incident; or the person's at fault for choosing that particular partner – but they're wrong. These tales are being recognized socially and globally. Those that encountered a Narcissist are never the same again. They lose their minds in obsession of being violated. Narcissism is becoming
"SO POPULAR"
in today's world that it's being intensely studied to help future victims from being targeted.
Everyone has a story to tell. Many people wrote books in order to help other people who have been similar situations. It's the same story all over the world.
---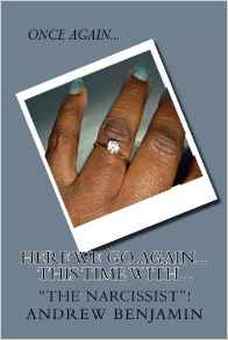 You're in a relationship with someone. After spending time and learning that individual and investing your feelings and emotions, you say to yourself: "This may be the one." Everything is going well and the relationship is blissful. You have never been happier. All of a sudden, BAM! — 180! Blind-sided from left field. The person that was telling you for months or years that they love you — is now telling you that they no longer love you — or they "never" loved you. They leave you abruptly — without explaining a cause or reason. No real explanation — just a vague answer. When they leave, they leave with no further form of contact. They just disappear and walk away leaving you in shock. Most of the time we will not get an answer, and only "they" (whoever left us stranded with a thousand question marks) know the real deal. Maybe they mean what they say, even if it doesn't seem like the whole truth to us. The tragic event leaves you with the #1 question of all time: "What the hell happened?!!"
Prime example (my true story):
You get engaged.
You move to Texas.
Four months later…
…the woman says, I don't want this anymore. I'm not going to marry you.
You pack your things and leave "quickly" and "quietly" the next day.
Before the plane lands, she's "BEGGING" you to come back.
I'm such a fool. You're the best man I've ever had…blah, blah, blah!
Couple of months later…
…you figure it was wedding jitters since she's already been married twice.
You go back.
Two months later…
She's seeing someone else – only to find out that the person she's seeing…
…HAS BEEN THERE THE "ENTIRE" 2 ½ YEARS OF THE RELATIONSHIP!
Per that man's request (no one serious, just someone she's sleeping with)…
She tries to put you out on the street when you don't know a soul…
…because she's tired sleeping at his house; she wants him to sleep at her house.
But since you have residency and she can't put you out…
She'll call the cops five (5) FIVE TIMES…
…with FALSE accusations that you hit her…
…so she can get the "Court Order of Protection" to put you out.
She calls the so-called fiancée (whom she asked twice to come live with her)…
…at 5 O'clock in the morning from another man's bed…
…to tell him she's sleeping with someone else…
…and have that person text the fiancée: "SHE'S IN GOOD HANDS".
You lose 8 jobs in New York being in Texas and 4 jobs in Texas being in New York…
…and you are stuck with a $30,000 car note you purchased to get to work in Texas.
"
RAGE
"
makes you
want to violently beat down or KILL the person. There's a point where a non-violent person can be driven to violence!
THIS IS ONE OF THOSE TIMES!
In case you didn't know it, infidelity can lead to murder. Legal terms: "Crimes of Passion". It's called "Temporary Insanity" – and it's very hard to prove in court.
[1]
"Red Flag" – Any person that takes you out of your character is not worth being with. They will cause you to do something that will ruin your life! Always remember… "YOU"…are more important than "THEM"
– ((((RUN))))
It takes great discipline and self-control to walk away, and not get yourself into trouble.
THAT'S W
HAT I COACH - HO
W
TO
WALK
AWAY
!
---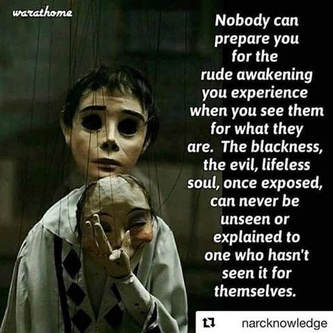 People that commit these heinous deeds to someone they claimed to love are called "MONSTERS". A "MONSTER" is a callous entity that causes another pain and suffering without remorse; simply to gain the instant gratification it desires at that moment. They lack "empathy" and "remorse" – thus they can do "A-N-Y-T-H-I-N-G" to you, and not feel bad about it. This is called: "NARCISSISTIC PATHOLOGICAL DISORDER" (NPD).

Narcissistic Pathological Disorder (NPD): is a long-term pattern of abnormal behavior characterized by exaggerated feelings of self-importance, an excessive need for admiration, and a lack of understanding for others' feelings. They often take advantage of the people around them.

---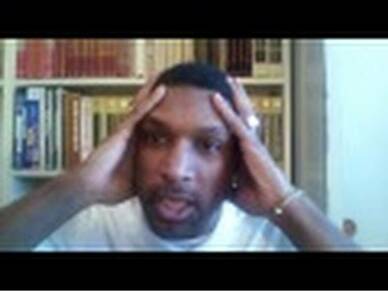 Whenever Domestic Abuse is mentioned, immediately a woman is thought of. When women discuss how a man has hurt them, everyone says they're being emotional. When a man discuss how a woman has hurt him, those same people view him as crazy, obsessed, and it's totally, socially, unacceptable!
This thinking is unacceptable. Narcissism is not gender specific. Men have feelings too. They have been conditioned not to show it out of fear of being seen as less of a man. Harboring those resentments keeps them sick. This is why women get killed when they attempt leave their lovers. Men don't know how to process their emotions which causes them to SNAP; which can lead to murder (legal terms: "Crimes of Passion"). If murder is not being considered, suicide is being contemplated.
With society being naïve (not knowing better), they will consider this a normal breakup and tell the survivor to "GET-OVER-IT", and move on. However, there's nothing normal about a Narcissistic Discard (the 3rd stage of Narcissism – Idealization, Devaluation, Discard). The violation is much greater, intense, and the aftermath is much worse! The survivor falls into a deep depression (Post Traumatic Stress Disorder – PTSD) and any added stress such as the death of a family member causes "Complex Post Traumatic Stress Disorder – C-PTSD. So many people are suffering from an emotional breakdown that there's a wakefulness movement of this psychological phenomenon.
Andrew's primary focus is to provide global awareness and guide people out of their pain discussing significant issues pertaining to "No Contact", "Stress Relief" and "Trauma Bonding". Many people take back their abusers because they miss them ("Trauma Bonding"); and they want to believe the lies being told by their lovers. However, the fact is, they don't miss them – they miss the person who "THEY THOUGHT" they were – the false self, one of the many components that will be discussed with Andrew who's experienced with the nature of the narcissist, and will explain what occurred, what's presently happening, what to expect, and how to deal with a situation.

---

​"Hey Andrew - you have done it sweetie. You have captured an audience with a wonderful and engaging topic that gets to a hurt that we can all relate to. Your excerpts are great! Your extensive research has proven thorough and yes - very relative! I have been on YouTube for a while and your channel is one of the best. You have really tapped into my psyche, heart, my soul. Keep writing and making videos - you are blessed in that department."
​"
Andrew, you are the MAN!! Since I dove down this rabbit hole four months ago I've watched at least 20-30 different gurus on YouTube. You, of all the gurus, are my mainstay. Anybody who has been down this road knows the difference between someone spouting theory and someone speaking from experience. Folks, Andrew is the real deal. If you've been there and got the T-shirt, you already know that.

Between the Life Coaches and the professional the-rapists, you are the diamond mixed in with the coal. Andrew helps vent the rage that I've had bottled up. Getting rid of that rage cleared the way to acceptance. I'm far form over it but I'm not the basket case I was turning into before I found The Truth Hurts.

If you ever run for president you've got my vote. I'm waiting for your chain of survivor centers stretching from coast to coast. In the Corps we used to say that action talks and bullshit walks. Andrew is a man of action. Take heed NARCS and over priced the-rapists!
​"
​"Coach Drew has helped me numerous of ways. He really wants to heal and protect people from narcissist and the energy he puts into his clients' healing is definitely from the heart and not for monetary gain. Not to mention he knows his stuff and can psychologically analyze the situation and predict the behaviors of these fools. I found myself saying "Drew you were right!" so many times. Drew you got this!! I am claiming that this job is yours and putting good vibes into the universe!!!​"
​"I like your style. Put your ex on blast and pocket some dollars at the same time. Commend yourself, not everyone could turn a broken heart into possible career and cash flow ... lol Touché'.​"